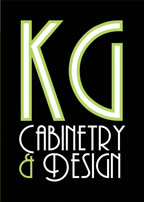 480.455.0072

"Dear Karen, It was great working with you on the design and installation of my new kitchen.
I am most pleased and will definitely refer you in the near future. ~ Randi"
"Dear Karen, Wow, do we ever love our kitchen! Thank you so much for all your advice, your guidance and your decision-making. Also, a big thanks for the pie plate. What a sweet thing for you to do. Fondly, Nancy (Doug too)"
"Karen, How do I begin to say thank you for all that you have done for us? We never could have made it through this design and building process without you. Your design skills and talent enabled us to see our visions. You went above and beyond. Thank you, Bee and John"
"Dear Karen: Please accept our belated, but sincere, thanks for all you did to ensure the success of our recent kitchen remodel. Our first meeting with you set the stage for a relationship we have come to value and very much appreciate.

We cannot thank you enough for all of the extra time and effort you took to help us select cabinets, tile, lights and even paint color. Without your expertise, our kitchen would never have turned out to be the kitchen of our dreams and still have been within our budget.

We also appreciate your attention to the many details required for a successful remodel and for taking the time to meet with Bill and answer questions about the installation.

Finally, we are overwhelmed with your thoughtfulness in selecting gifts for us from Disneyworld. The fact that you chose something so fitting for us is just another example of how very special you are. Again, thank you for everything. We promise to tell everyone we know to call you if they ever need a kitchen or bath remodel. We look forward to seeing you again. Sincerely, Bob & Debbie"