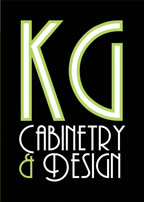 480.455.0072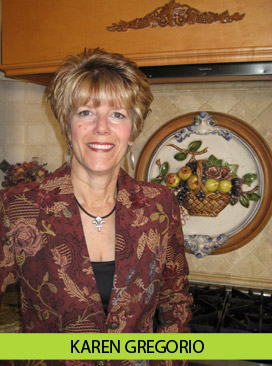 KG Cabinetry and Design is a family-owned business based in Mesa, Arizona. Karen Gregorio has designed and managed the installation of hundreds of new construction and remodeling projects in Arizona and the southwest.
Her ability to translate a client's desires into a home that suits them perfectly has earned her an esteemed reputation in her field.
She has won awards for her designs, and her work has been published in numerous periodicals including Luxe Magazine, Phoenix Home and Garden, Arizona Foothills, Easy Chair, and was featured on Kitchens.com. Photographs of Karen's projects have also been used extensively in advertising for companies such as Platinum Homes, Erik Peterson Architecture, Scott Giesen Design Studio, The Kitchen and Bath Center and SunWest Distributing.
Karen grew up in Phoenix, attending Arizona State University's College of Business where she graduated Summa Cum Laude in 1977. She was employed by IBM, managed projects for an oil tools company, designed architectural signage and was the project manager when building her own custom home. It was there that she fell in love with the design process and then completed the training specific to kitchen and bath design.
The combined experience of Karen and her installation team exceeds 30 years.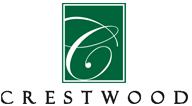 Karen currently partners with Crestwood Cabinetry and several local custom cabinetry shops.